Build your arm party How to make instant macrame bracelets
These trims were just too cute to seat in a box. They can be quickly transformed into summer macrame bracelets and make a nice arm party ( to stack your arms with bracelets see also this arm party tutorial!).
All you have to do is:
Choose any trim you like
Cut them the size of your wrist
Add a fastening
And you've done
Speaking of fastenings you have more than one option. You can glue (or sew) a snap button on the trim or you can make a small decorative fastening with just a bead and thread. I'll show you how.
Process:
Create a few loops with thread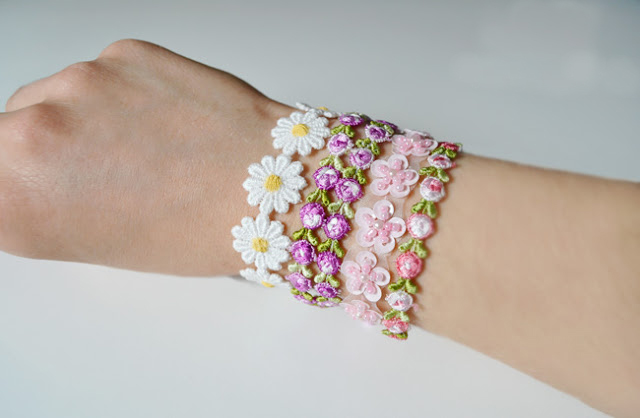 Then make simple knots around those loops you'll create a button hole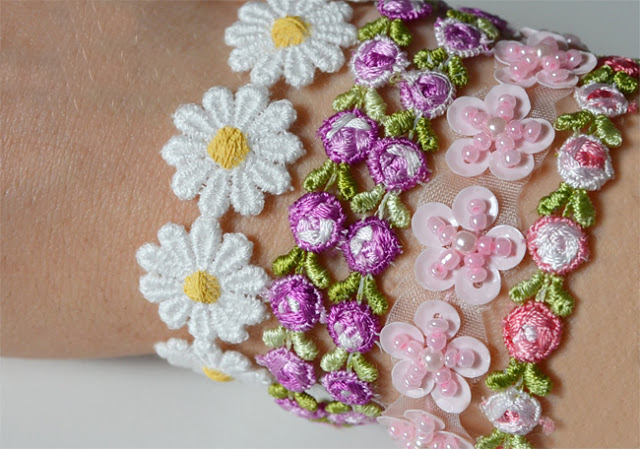 On the other side insert a bead and knot the thread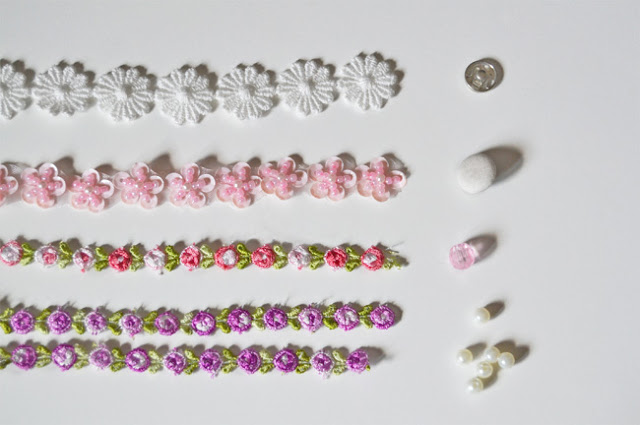 Insert the bead inside the loop and the fastening is done.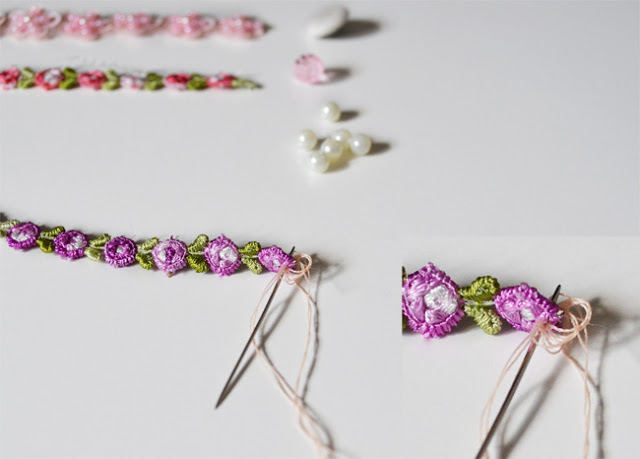 White trims can be painted with acrylic colors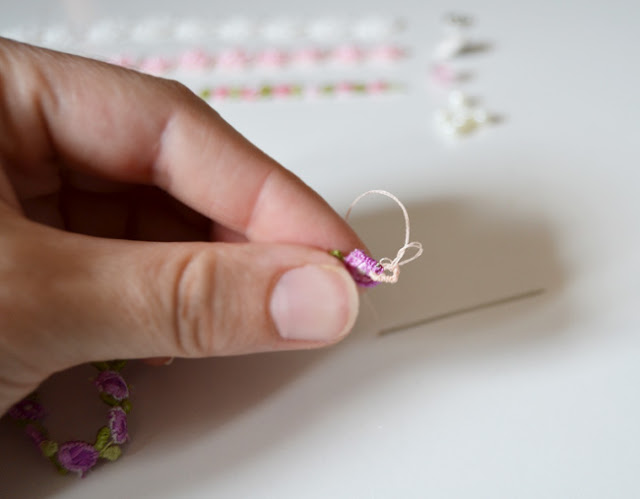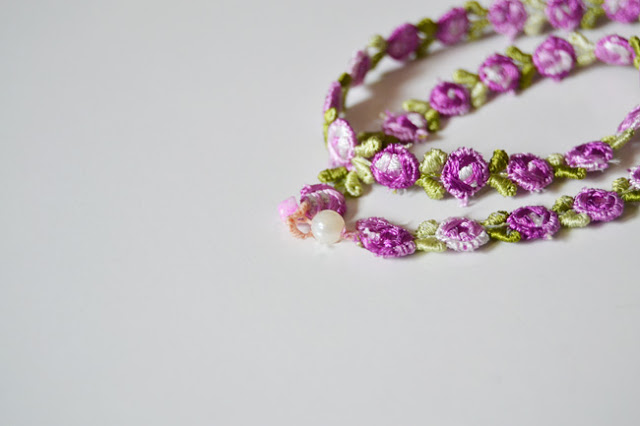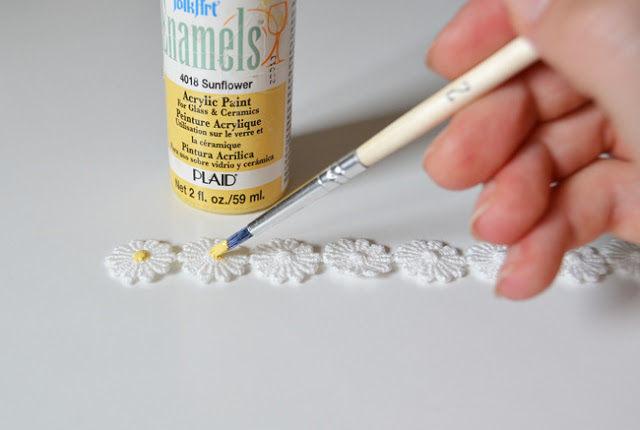 here's how fastenings look once finished. Nice and decorative.