Don't worry if markets run out of sanitizer – Here's a DIY recipe to make it at home
In this article, you will see an easy way to make DIY recipe of sanitizer to easily make at home. Before getting in to the recipe, few important things you must know about:
As we all know that coronavirus is spreading quickly across the world so therefore there is a huge demand for sanitizers in the markets.
To prevent coronavirus, hand hygiene is very much important in this case.
Here is how you can make your own sanitizer at home.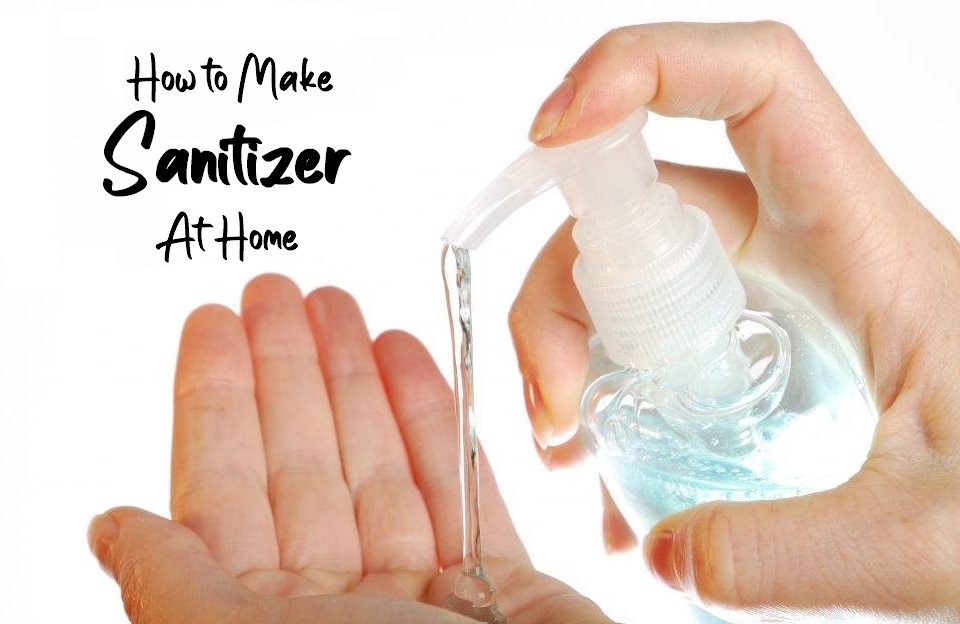 The widespread of coronavirus is just like an alarming situation for the people to stay in safe practices by having a full hygiene surrounding them to prevent its spreading more.
As listed by the Centers for Disease Control and Prevention that hand hygiene is one of the most important safety rules. People are stocking sanitizers in a huge quantity and therefore, the markets are run out of it. But no worries, this DIY sanitizer will make your work easier and give you a proper hygiene.
What to know before making sanitizer at home
According to the studies, it has been shown that the rubbing alcohol in the sanitizer acts to kill all kinds of bacteria and fungi and it also stops certain viruses to spread. To make a sanitizer, it is necessary that it contains at least 60% of alcohol in it.
Commercial sanitizers are less effective as you might think. On the other hand, home-made sanitizers can be economically effective over your health. So here is the DIY recipe of sanitizer given below:
Ingredients
2/3 cups of rubbing alcohol
2 tbsp of vegetable glycerin or aloe vera gel
20 drops of germ killer oil
Distilled water (colloidal silver/ionic silver has antibacterial power)
Essential oils of your own choice for aromatic purposes (orange, lavender, lemongrass, peppermint)
How to prepare
Take a small bowl and add aloe vera gel or glycerin and mix it with rubbing alcohol. Now add the germ killer oil and cinnamon essential oil, tea tree oil and one or two drops of some other essential oil. Mix all the ingredients well together then add some distilled water. During this stage, add as much distilled water as you choose to make the thinness of the solution.
Transfer the hand sanitizer with the help of a small funnel or you can choose medicine dropper in a prepared bottle or spray bottle. To make the sanitizer use for a long, you can store it in a small silicone tubes. You can use this sanitizer in the exact way you use the other sanitizers you purchase from the shop.