Every woman wants spotless skin in their every age, so that they are using market products to get glowing skin. Unfortunately sometimes it will not work on their skin and sometime get side effects. Also these products are expensive too. Instead of market products the homemade products are best for skin, because they made from natural ingredients and completely harmless for your skin. So this is the time to try our gelatin DIY peel-off mask.
Peel-off mask is very important part of your skin care routine. You can get many benefits by applying it once or twice a week. It makes your skin smooth and provide glow on your face.
There are many benefits you can get by using gelatin face mask. It will exfoliate the skin by removing dead cells; it also rejuvenates your skin, control unclogged skin pores, control acne, remove blackheads, remove whiteheads and similar blemishes. It also restores your dull and damaged skin. It helps to tighten your saggy skin and most important it will remove your unwanted facial hair.
You can prepare this mask easily at home. It is completely chemical free mask, so don't worry about any harm on your skin. Gelatin helps cleanse the pores, tighten the skin to prevent wrinkles and reduce the appearance of unwanted facial hair.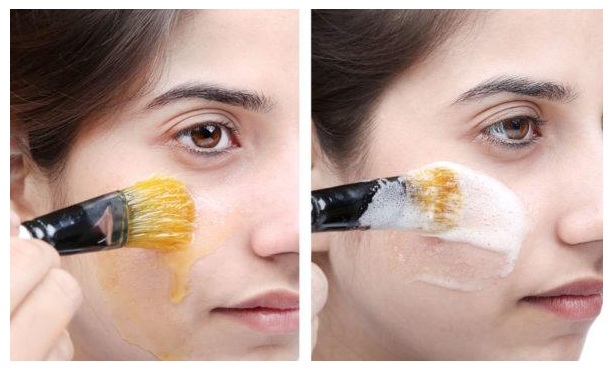 How to Prepare: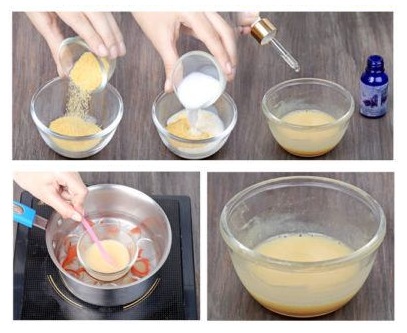 Take a bowl and 1 tbsp of unflavored gelatin, 2 tbsp of milk and few drops of lavender essential oil and mix them.
Heat the mixture over a double boiler. You can set up a double boiler by filling a pan halfway with water, boiling it and placing a ceramic or glass bowl over it.
Remove the bowl and let it sit for cool down.
Your gelatin peel-off mask is ready for use.
How to Use:
Cleanse your face first with cool water or rose water.
Steam your face for 5 minutes, and then pat dry with soft towel.
Apply thick layer of gelatin face mask on your face, but be careful do not apply it on mouth, eyes and eyebrows.
Allow it to dry for 20 to 30 minutes.
When it dry complete, start peeling it off in layers, Always peel it off against the direction of hair growth. Now wash your face to remove remaining mask.
Finally, rinse your face with cold water to close opened pores and pat dry. You can apply now light moisturizer.
You must apply this paste once or twice in a week to get desired result. Don't forget to tell us about your result and feel free to ask any question regarding this face mask.