Matcha is not a special thing but it is an actually a powdered green tea leaves. Green tea is rich in antioxidants and has body detoxing properties that is why it is considered as a healthy and beneficial element for a person. Matcha is a highly used ingredient in lots of skin care products so therefore, here we are going to give you a recipe of matcha cleanser to which you can easily prepare at your home.
Benefits
Matcha-enriched with anti-oxidants and cleansing compounds which keeps your skin healthy, clear and unclogged.
Witch hazel-it contains anti-microbial and anti-inflammatory properties.
Matcha Face Cleanser Recipe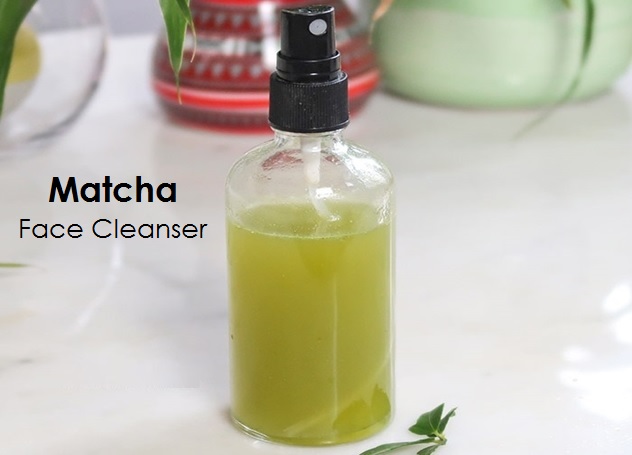 Things you will need
Distilled water 1/2 cup
Witch hazel 1/4 cup
Matcha powder 1 tbsp
Liquid castile soap 1/2 cup
Directions
Add water and liquid castile soap in a jar.
Now add witch hazel and matcha powder in it.
Stir the solution then pour it in a pump bottle.
Use it as a facial cleanser two times a day.