How to Get Perfectly Shaved Underarms
When a girl realizes she forgot to shave her armpits so it would be so difficult for her to rise up her hands in front of many people present around her. First of all, a girl who is beauty conscious will never forget to shave the armpits but if her life is so much hectic that she sometimes neglect herself. But I'm sure that after reading my superb process that I am going to share with you, every girl will try and attracted by this solution of shaving the armpits as quickly as possible. Another frustrating situation is the redness and the bumps present under the armpits from shaving. Shaving properly is the main and important point every girl should concentrate on. But if it is done improperly then you would have to face those problems. Now try my solution and raise your arms up with confidence. Just follow some steps and get smooth, silky and soft armpits by shaving.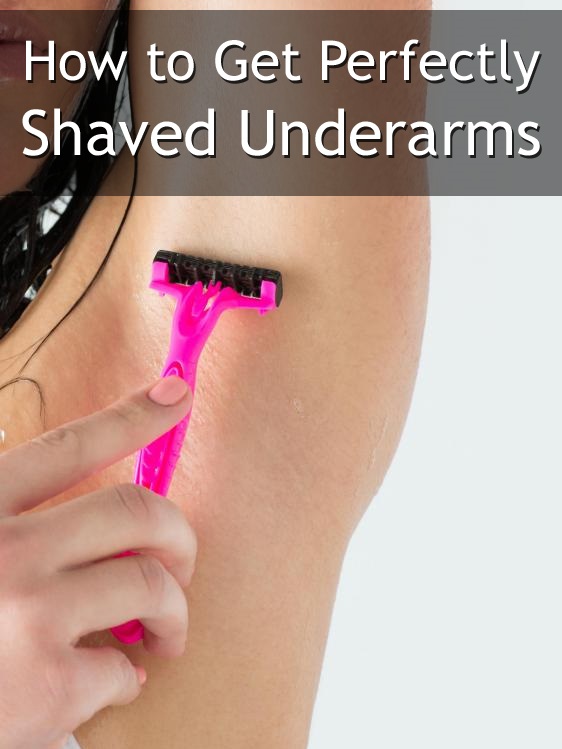 Step 1
The best time of shaving the armpits is the evening time as compare to the morning. Most probably the skin becomes sensitive after shaving so doing it in the evening will cover up the bumps and redness through the night. On the other hand, sweating will cause irritation during the day. You can easily avoid the deodorant until morning while shaving the armpits at night.
Step 2
Prior to shaving, use an exfoliating body scrub or soap to remove the dead skin cells. Scrub your armpits properly as it allows for a smoother shaving.
Step 3
After shaving your armpits, take a warm shower because the heat and moisture when reaches to your body, it helps in soften up the hairs and open up the skin pores due to which your skin remains smooth and soft.
Step 4
With warm water, wet your armpits. After taking shower, apply some moisturizing cream or shaving gel. Do not apply soap or lotion after shaving. These products will stay on the skin while shaving and are not intended to leave your skin moisturized all the day long.
Step 5
Select a right type of razor for shaving the armpits. Make sure before starting the process, you have a clean and sharp razor and preferably one with a multiple blades containing a turning head in case of providing a closer shave.
Step 6
While shaving, move the razor with light hands over the skin and do not press it too hard. Only make one pass over on each area of the skin. Move the razor only in one way – either it is upward or downward. If you move the razor in various directions, it will cause the razor bumps.
Step 7
Wash the armpits with warm water and pat dry with soft towel after shaving.
It would be great if you share some additional tips with us. Please share your comments below and let us know about your personal experience about shaving your armpits.