Make a statement Neon lace necklace tutorial
Here's a quick way to make a statement necklace with some lace and a piece of chain. Lace is easy to find in a form of trims or in bigger pieces but you can get creative and cut it out from curtains or tablecloths.
You can buy a big piece of lace and make your necklace quickly or combine smaller pieces together to make a unique composition. I couldn't resist using my neon can of spray paint at the end to make this statement piece pop over summer clothes or even a simple lbd.
Get some lace. Some laces can be easily cut with scissor without unthread. This is also the same lace I used to make the doily lace skirt DIY.
Make a composition. Many laces are made with repetive elements but you can cut smaller pieces of it to obtain new elements you can combine.
Decide the shape. (This necklace remains a v-shape) and combine the pieces as you like.
Sew the pieces together by hand or with a sewing machine (the zig zag stitch works well).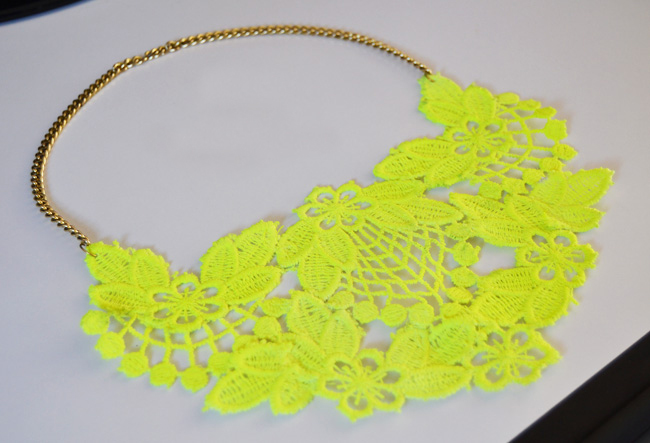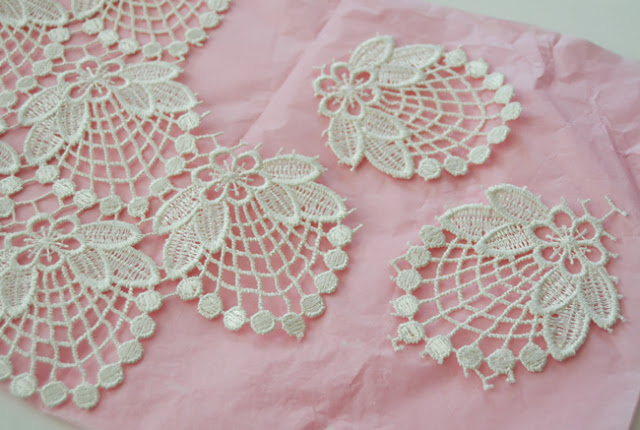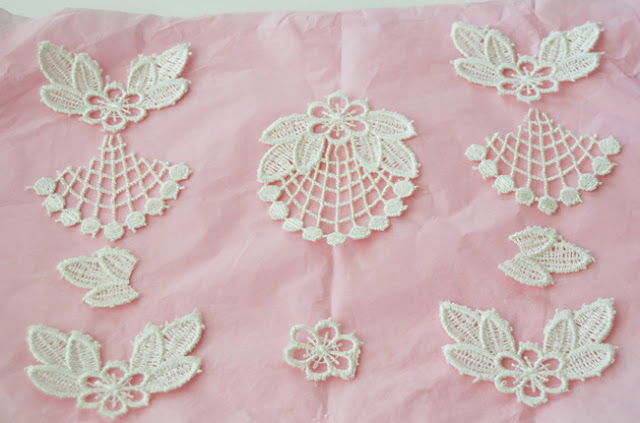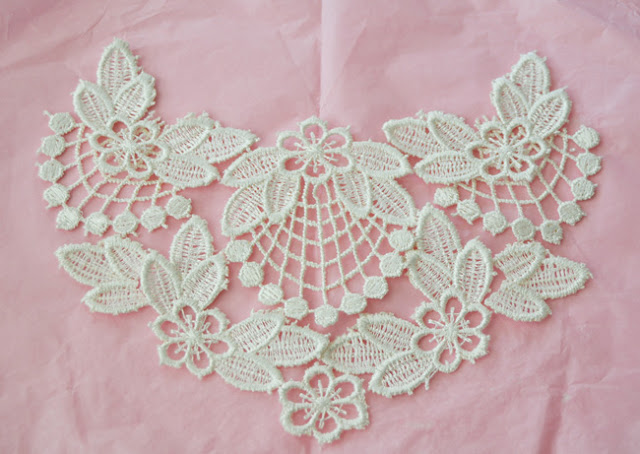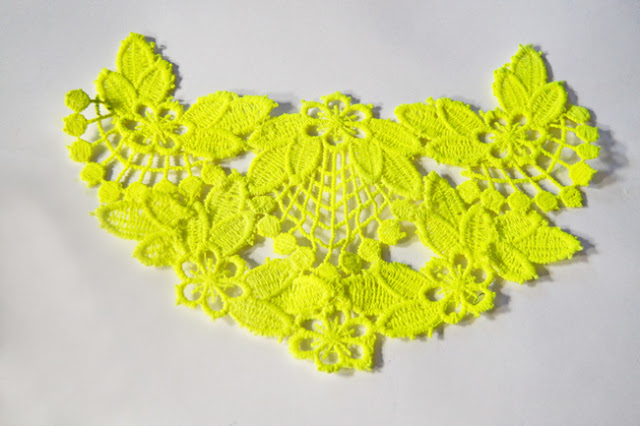 Spray paint. Neon yellow is the color of the season.
Pierce the lace with jump rings.
Connect two pieces of chain to the lace.
Add a clasp.
Wear your new statement necklace.