The Peplum skirt DIY
Today I would like to show you how make a peplum skirt. We'll transform a classic pencil skirt into an up-to-date super feminine peplum. This retro look will enhance your curves creating the illusion of a smaller waist and wider hips. Peplums are very popular right now in every form, this tutorial can also be used to make peplum tops and dresses.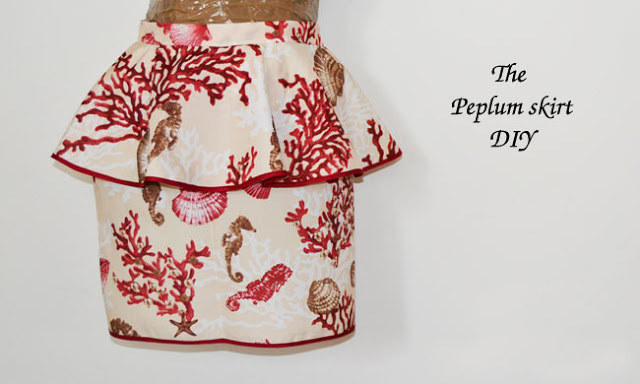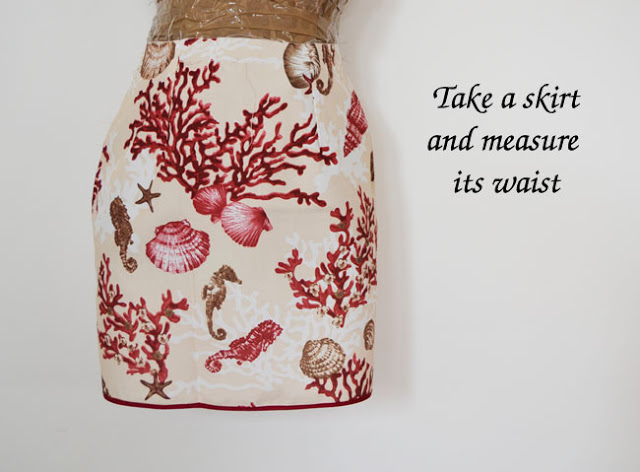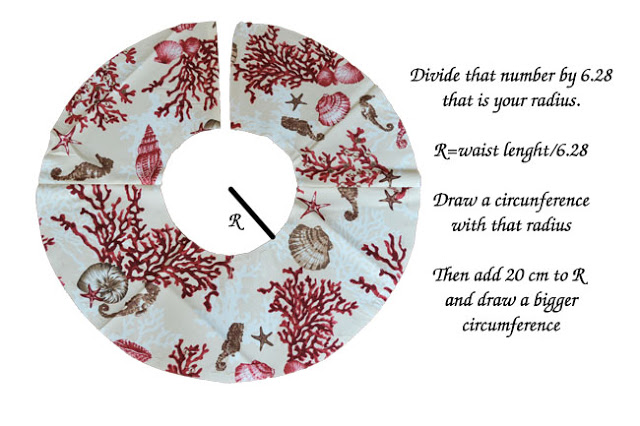 I cut the circle at the back because my zipper was there, you can cut it at one side if your zipper is there.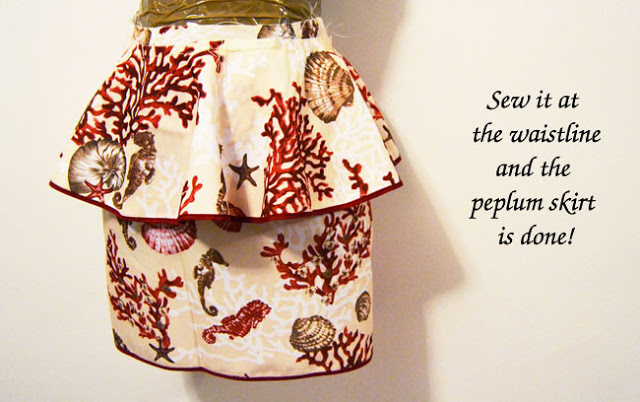 Starting from the center pin the circle on the skirt. Make sure the open side goes close to the zipper so you can still use it. When everything is ok sew the peplum onto the skirt.