How to Wax Upper Lips at Home with Homemade Brown Sugar Wax
Sugar wax is now an easy method to remove unwanted hair from the entire faces either facial or upper lips. This peach-fuzz hair can be removed with a simple wax made with sugar at home which is not a technical sugar wax but it works similar way to the regular wax. It does not matter what kind of wax you are using, all the methods are done with the exact way to rip the hair out of your skin which may be little painful. Doing wax yourself might be manageable for you to get the results you want.
Things You Will Need:
Fresh Squeezed-Lemon Juice
Method: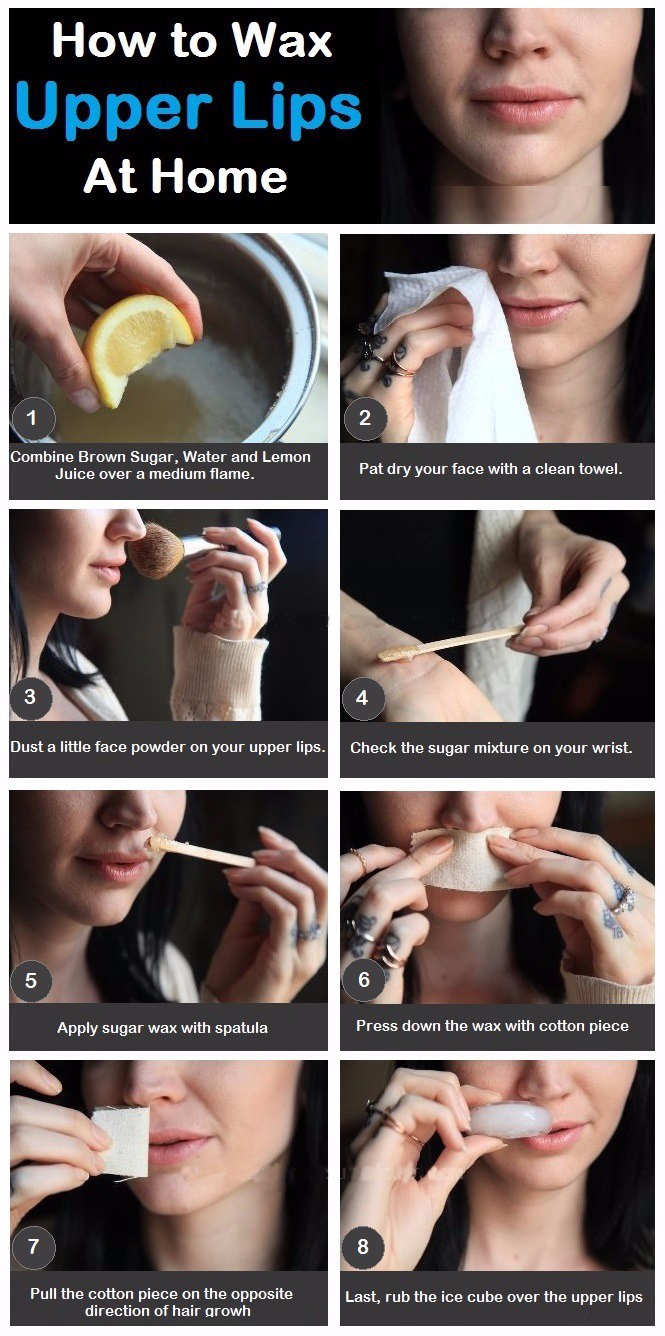 Step 1:
In a sauce pan, combine 1 cup of brown sugar, 2 tbsp of water and 2 tbsp of fresh squeezed lemon juice and put it over a medium flame. Stir the solution frequently for approximately eight minutes. Make sure the mixture has become thick like honey.
Step 2:
Remove the mixture from heat and transfer it to the heat-safe container then wait for a few minutes until it cools down. In the meanwhile, apply some cleanser on your face and wash it properly. Now pat dry your face with a clean towel.
Step 3:
Dust a little face powder on your upper lips as to protect your lips from the wax.
Step 4:
You now have to test the sugar mixture by putting it on the inside part of your wrist whether the temperature is settled. Wax should be warm but not too hot. Sugar wax is ready.
Step 5:
With the help of a spatula, apply sugar wax on your upper lips.
Step 6:
Now gradually press down the sugar wax on your upper lips using the square piece of thin cotton cloth. Now let the mixture sit for only one minutes. Press the cloth again if required.
Step 7:
Now put the cloth upward in a rapid, sharp movement and the direction should be opposite to the hair's natural growth. It means that pull the cloth towards your nose but remember keep the movement firm.
Step 8:
At last, rub the ice cube over the upper lips as to avoid inflammation and redness.