There Are 7 Types Of Boobs In The World, Apparently
So which ones are yours?
Boobs are most commonly a funniest think while taking about. It is varied among women either they have small or big ones. A company named, Lingerie Third Love have just started a business to study the art of boobs and its identification and altered structures then they came to know that there are seven different types of women boobs. It's on the other hand is quite mesmerizing that we never heard about the shape of boobs in such a long description before.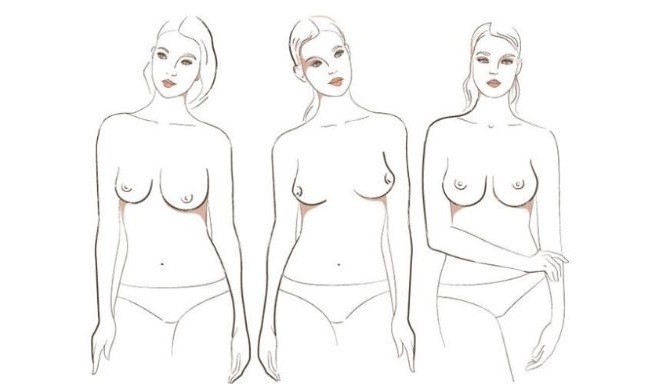 Buying a bra is an easy task? Do you really think it is? Actually you are on your wrong choice. You had never checked your size and just buy whatever you selected according to the design or cost. But make sure there are several tricks and tips to buy a right bra for your size. So do workout and choose the shape fix on your breasts and find an ideal bra.
1. Round
If your breasts are full at the top and bottom then you have got the round shape. So your size is fine and you do not need to search too much for the particularly structured, padded bras because your boob shape is common and you have naturally gifted the ideal shape.
East West
If your nipples pointed outwards then it means you are kind of East West women. If your boob area gravitationally attracted away from the Centre of your chest so you are also included in this category. Third Love Company recommends the t-shirt bra in this case as it fixes over the shape and keep the boobs comfortable all along.
Side Set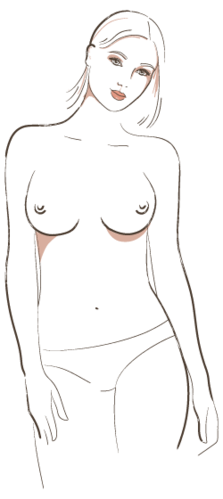 If you notice a wide space between your breasts, it means you have got the side set boobs. It looks a bit fuller in shape as compare to the East West type. So it is important for those women with side set boobs to buy a plunge bra that helps to lift the boobs up and draw them in perfectly.
Tear Drop
Tear drop boobs are just like a shape of a tear. If they are round but less full at the top in a slight manner then it means you are identified with a tear drop type. Most bras are suiting that are easygoing with this breast shape.
5. Slender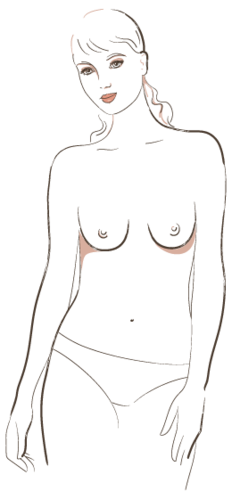 Slender boobs are fuller at bottom and slimmer at the top. The extra evidence of the slender boobs is they are small in cup size. Those women with this shape should wear a plunge bra with padding suggested by the Third Love Company. It's really helpful with the size and gives some lift.
Asymmetric
It sounds odd but most of the women got the asymmetry boobs in some shape or form, other identification is if you have one size larger than the other, you would definitely possess an asymmetry boob shape. You should workout choosing the right and special bras that fit on your boobs. You would have to try one with removable padding as it does the trick amusingly.
Bell Shape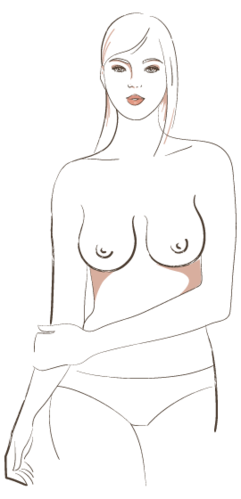 Bell shape boobs are similar to the slender boobs but this type is quite larger than the slender boob shape. While shop out the bra, you first think its support, and try to avoid those from those which are troublesome balconettes which will help you in spilling out from all the angles.
So here you start your journey of finding a good bra for you. Remember this useful knowledge while shopping the bra in future and look for three key things: right bra with no gaping or overflow in the cups, no digging or slippage in the straps, make sure your fingers can slip underneath the back of the bra band.