In this article, you will find permanent and easy solutions to get rid of dark knuckles.
Those women who has dark knuckles contains lack of confidence, especially the working women who meet hundreds of people daily would definitely buy fashion accessories for minimizing the tease and stigmatization.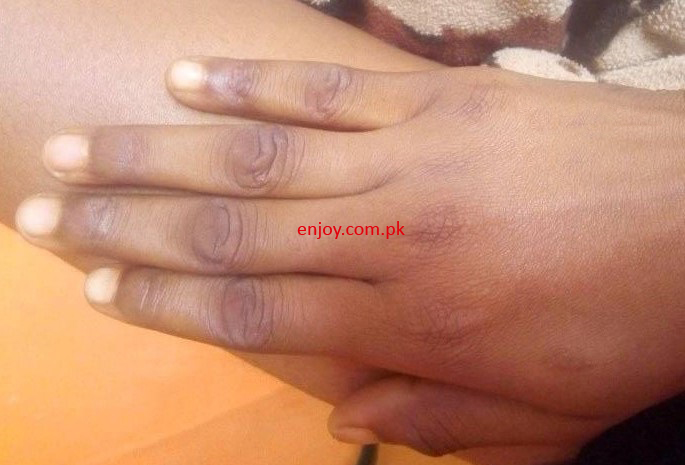 According to the research, dark knuckles are the common problem among humans. When your hands and feet become dry due to the exposure to harsh chemicals and of course, too much of washing will lead to the darkening of knuckles that is something annoying and irritating. Sometimes the skin diseases like psoriasis and eczema are also responsible for the dark knuckles.
To get rid of this problem, you can try these amazing remedies that are given below:
Lemon Juice
Lemon is called as a bleaching agent and is useful for the skin lightening solution. It contains essential nutrients and antioxidants for restoring your entire physical health.
The vitamin C present in lemon plays an important role for making your facial skin rejuvenated internally due to which you will never find any dark or age spots on your face and enjoy having a younger and healthier skin forever.
What you need to do is mix a spoon of lemon juice with sugar then rub it on your hands gently for about 10 minutes. Do this process every night before going to bed. The exfoliating properties of sugar and bleaching properties of lemon work wonders. At last, use hand cream to soften it up.
The Almond-Curd Treatment
Almonds are enriched with zinc, protein, magnesium, omega-3, calcium and other minerals. This treatment will give your skin total nourishment and it will restore its natural and soft feeling.
Take handful of crushed almonds and mix them with curd to make a paste. Apply this paste on your dark knuckles and rub it for at least 10 minutes. Do this remedy every day so it will be helpful in getting the quick results.
Moisturize with Milk Cream
Raw milk can be the good remedy for reducing the darker skin tone and pigmentation. Milk has lactic acid with provides the lightening properties to the skin along with reducing the dead skin cells on the surface of your skin.
Take a milk cream and mix it with the content of a vitamin E capsule. Apply this mixture on your dry and dark knuckles then wait for a while. Rub it for about 5 minutes then wash it off gradually. It will help to make your skin soft and supple. If you want then you can also add a pinch of turmeric to take benefits of antiseptic and skin-lightening properties of turmeric.