Until I stumbled upon it on pinterest, I had never heard of limoncello. I have taken a look and can't believe that I have never tasted it! Limoncello is Italy's second most popular liqueur and has become popular in other parts of the world recently.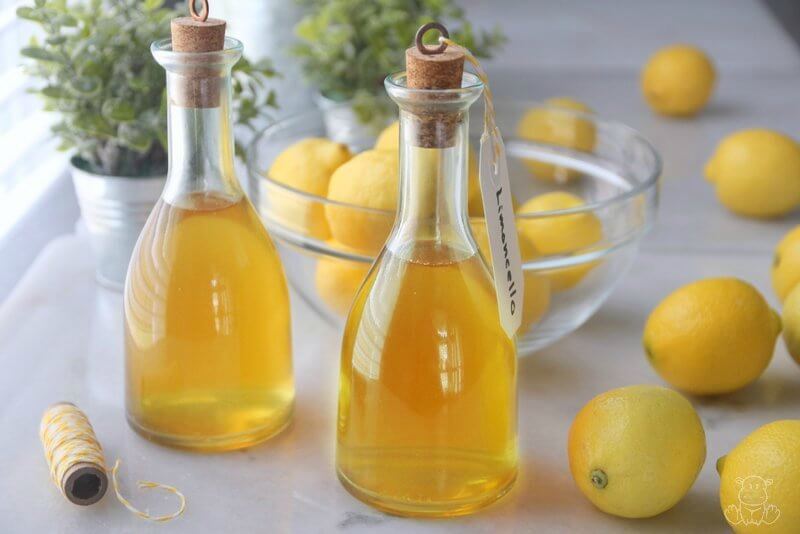 Restaurants are now increasingly offering limoncello on their drink and dessert menus in the United States, Canada, the United Kingdom, Australia, and New Zealand.
It takes up to 80 days for 2 weeks, depending on the desired intensity to brew, so make it now to have the recipe on hand over the summer.
Authentic Sicilian Limoncello Recipe
Ingredients:
10 lemons
1 liter of your favorite vodka (I prefer skyy vodka)
3 cups white sugar
4 cups water
Directions:
Step One:
Zest or peel the lemons, removing only the outer, yellow skin and avoiding as much of the white pith as possible.
Combine lemon zest (peels), rosemary sprig and vodka in a glass or ceramic container and seal with a tight-fitting lid. Place the container undisturbed in a dark place for half of your infusing time, anywhere from 7 to 40 days.
Step Two:
In a saucepan, bring 1 cup of water to a boil and add sugar, stirring over heat until the sugar is dissolved. Let sugar syrup cool to room temperature, about an hour. Once cooled add to vodka/lemon mixture, seal container and return to dark place for the remaining half of the infusing time.
Strain the vodka: I used cheese cloth since the zest is pretty fine.
Step Three:
Once infusing time is complete, pour limoncello through a cheesecloth into a large spouted pitcher to remove the zest. If you prefer your limoncello to be more clear, you can strain again with fresh cheesecloth, but it is not necessary.
Divide the limoncello into sealable jars and store in the refrigerator for a month or in the freezer for several months.
Check our other articles:
How to make homemade dinner rolls from scratch
12 Simple Homemade Spice Mixes
How to make apple pie moonshine