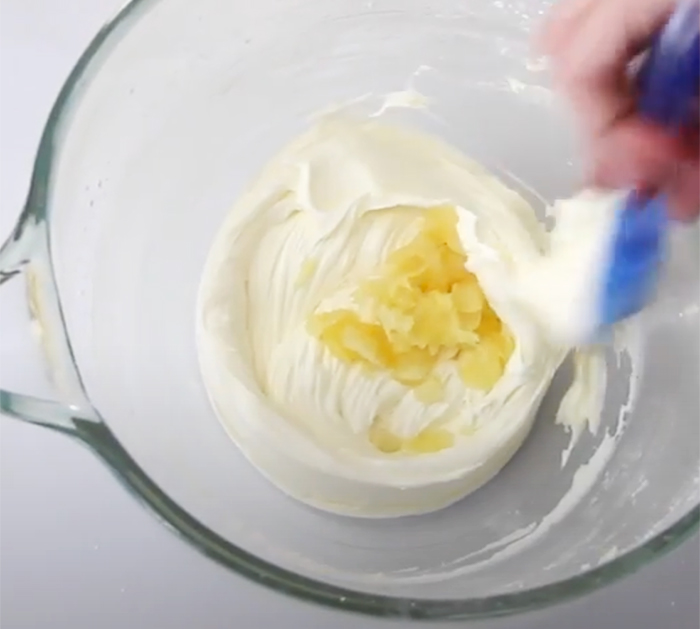 Ingredients:
2 1/2 cups graham crumbs (2 sleeves)
1/2 cup unsalted butter (for crust)
2 cups of powdered sugar, sifted
1/2 cup unsalted butter, softened (for filling)
4 oz cream cheese, softened
8 oz container Cool Whip
20 oz can crushed pineapple, drained well
Directions:
First, preheat the oven to 300F. Melt 1/2 butter in the microwave and let it cool. Combine the crumbs and butter, then press the crumb mixture firmly into a 9×9 square pan and bake for 8-10 minutes. While the crust is cooling, make the pineapple cream cheese layer.
Overall, this is a basic recipe to make before a potluck, family meeting or party a day ahead. For this dessert, there are different and many different names, such as pineapple delight, pineapple surprise dessert, or pineapple dream squares. So, this will be a refreshing dessert to make if you like pineapple, which does not leave you with any leftovers to take home.