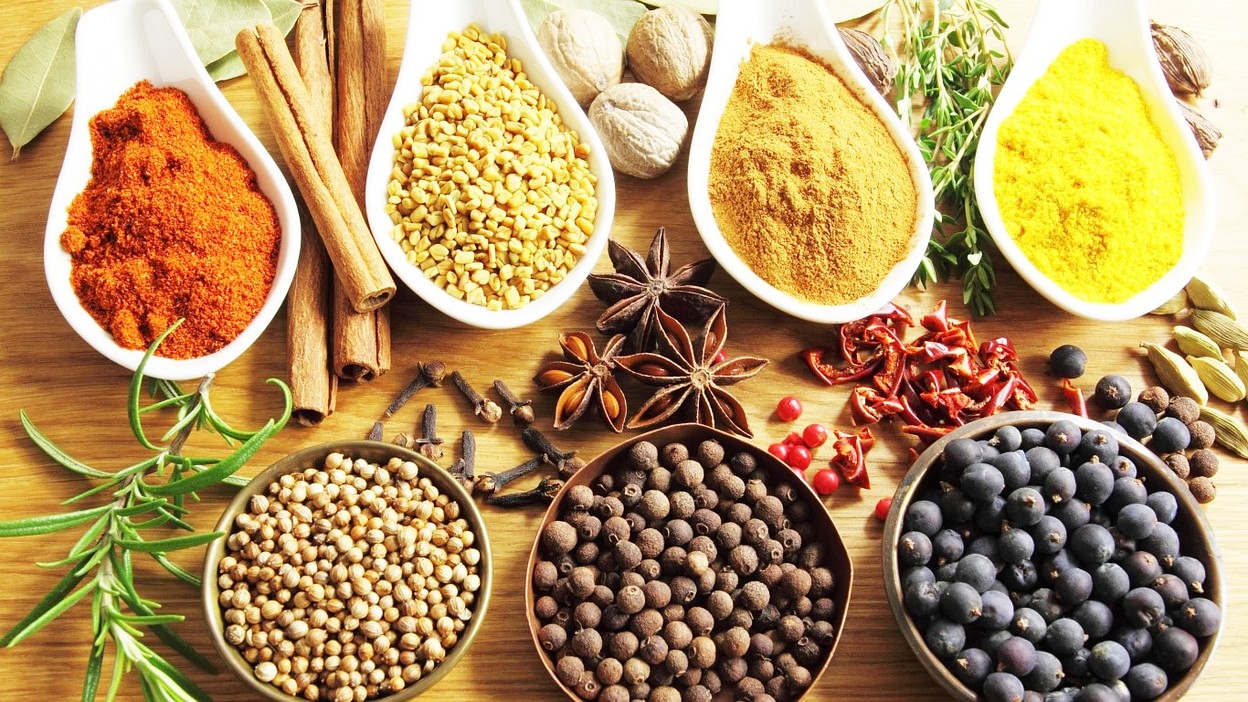 Garam Masala
This warm and fragrant Indian spice blend, whose name literally means "hot mixture," gives a bit of heat and a touch of sweetness to your dishes. It's made using different combinations of coriander, black peppercorns, cardamom, cinnamon, caraway, cloves, ginger, and nutmeg.
Smoked Paprika
This spice has a rich, smoky flavor and a pronounced heat. It's made with different types of bell and/or chili peppers that are roasted and ground.
Allspice
This powerful, sweet and fragrant spice from Central America tastes like a mix between cloves, cinnamon, and nutmeg.
Celery Seed
It tastes like a slightly bitter, more concentrated form of celery itself.
Coriander
This herb's seeds have a mild, toasty, slightly lemony flavor.