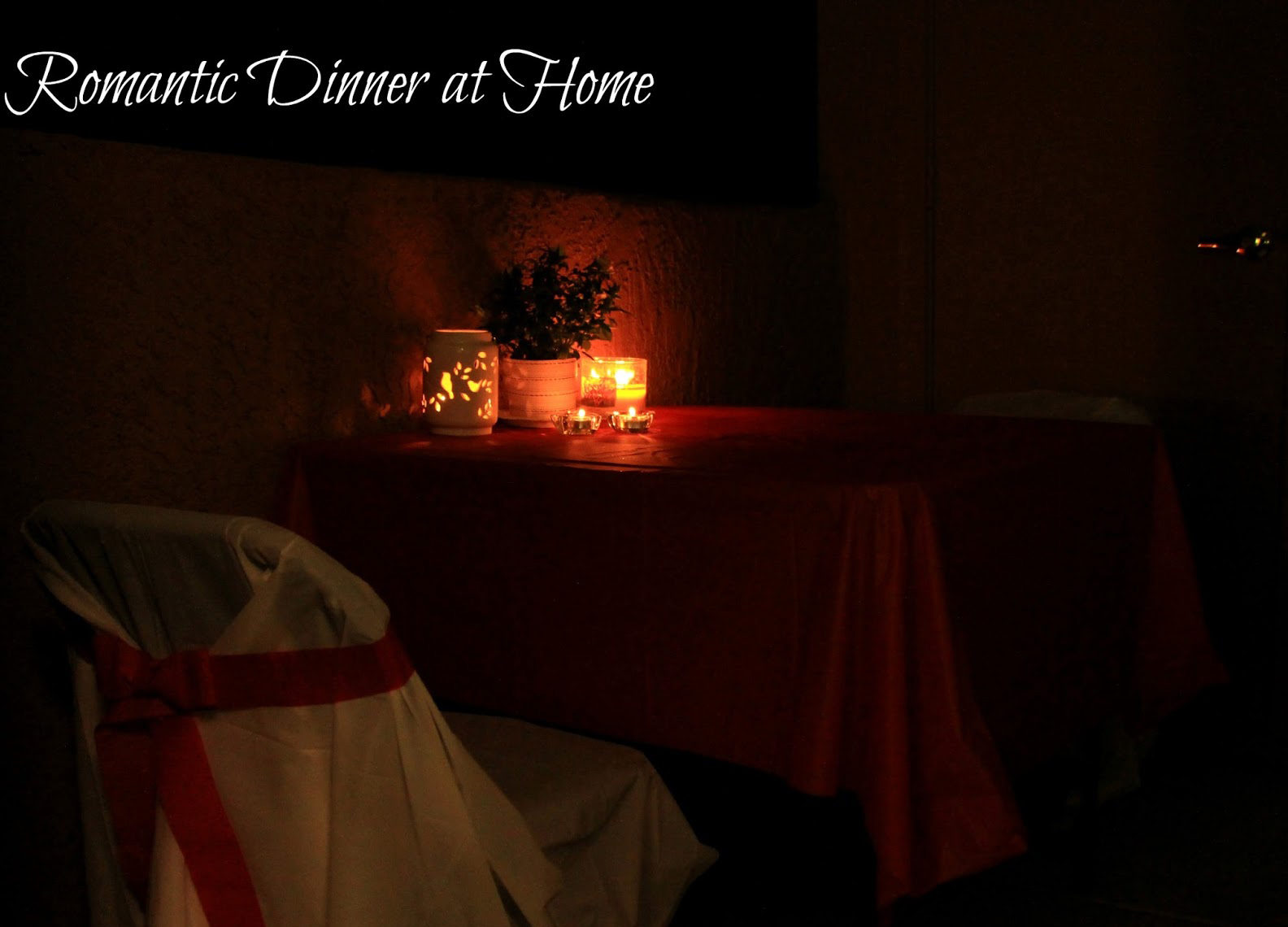 We all cook favorite dishes for our spouses on special occasions like birthdays, anniversaries and such. But after a few months do any of you really remember or cherish it? Just adding a romantic presentation to your delicious dinner can make it memorable. Trust me on this, you just need $4 or 5 to make it happen. Hey!!! It worked for me, may be you can give a shot too 🙂
Before buying our dining table, we had this simple table (from walmart) which served as both dining table and study table for many months. Since I was planning this dinner in our patio, the table worked perfectly for it.
I bought 2 plastic table covers (1 Red and 1 White) and Heart Shaped Candle Votives from Dollar Store. I had Red Paper crepe roll and a dozen tea light candles on hand. (You could buy them at dollar store too, so that is a total of $5.)
Let's get to the process.
The table covers from dollar store are so long that I had to fold into half and then cover my table.
For the chairs, I cut the white table cover into half and used each half to cover a chair.
I laid the table cover on the chair, adjusted the front and back, folded back the sides and stapled them in middle. (Adjust the front and staple near chair legs, if you feel its necessary.)
As I didn't have red ribbon at home, I used red paper crepe to tie around chairs. I tried tying bow like how we do on a ribbon but the paper crepe ended up wrinkled and looked ugly. So, I just wrapped it around and stapled leaving 2 tails. Then I made a bow separately and stapled it to the wrap.
ada! I added few candles I already had at home and a floral plant. As the plant pot was looking too dull, I wrapped it with a scrapbook paper I had on hand (I assumed you would anyway buy flowers for your spouse on a special occasion, which is why I dint add it in the total)
I got that Birdie little Lantern for $3 long back in Michales, just in case you want to know
And here is a pic of delicious Indian dinner served 🙂 I made an Onion Lotus and Tomato Rose for Garnishing 🙂 The Tiramisu is store bought, I just added Birthday message to it like they do in restaurants 😉
I hope you will give it a try and enjoy the romantic date with your spouse just staying home 🙂
I love to read your comments. Thank you for stopping by 🙂