Hi mates, I'm back with another lovely fruit painting using only a knife. She said one evening, when I asked my daughter what kind of fruit art we should create with mangoes, let's make mommy birds. And she added that it would make yellow birds look cute. Well, I suppose they certainly turned out to be cute.
You need a few strawberries, one mango, and edible googly eyes to create this fruit art. I then added a few apple slices and a few blueberries to her plate to get enough fruit. In your kitchen, you can substitute whatever fruits are available that you think would fit the design.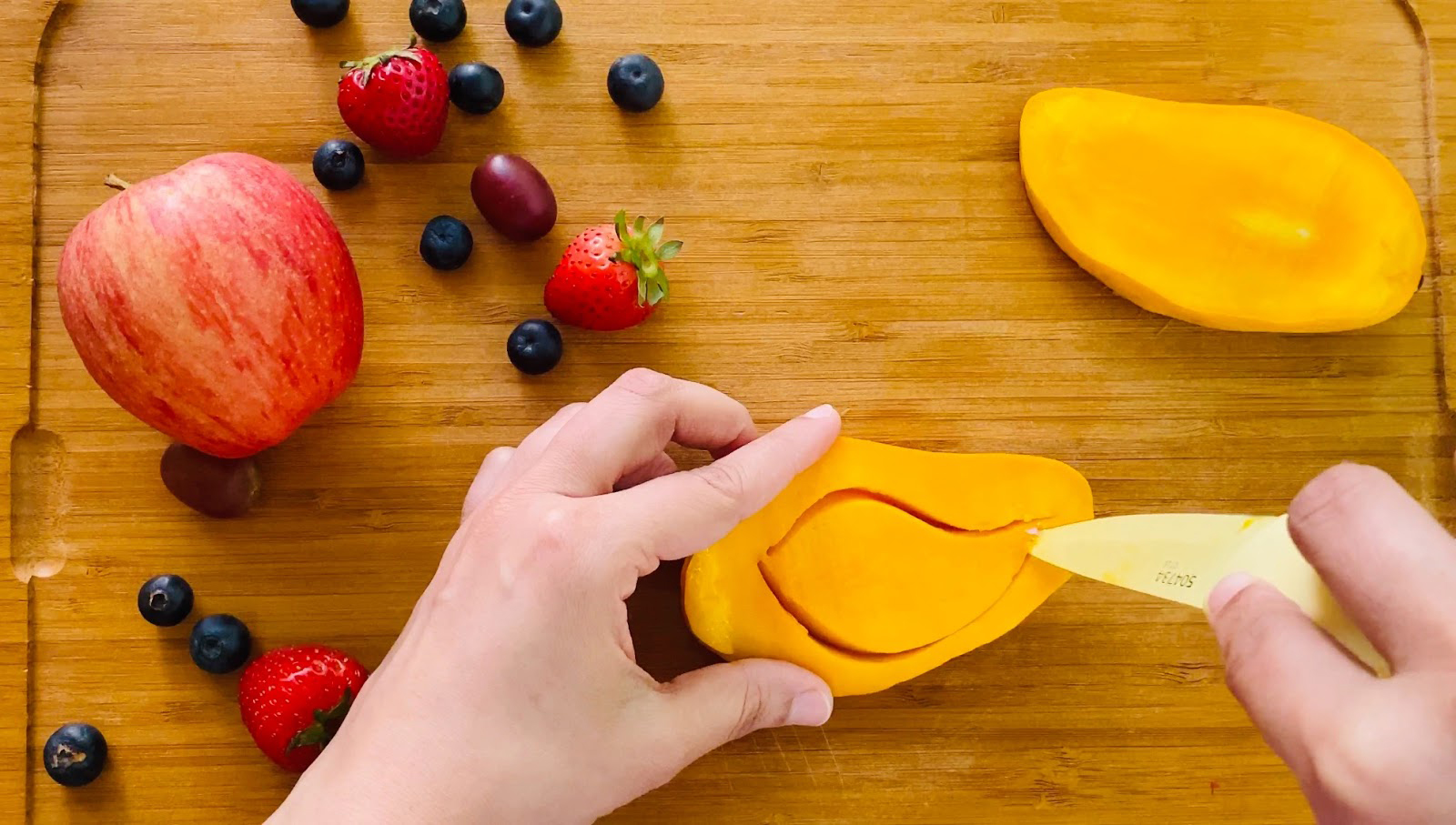 I sliced a big chunk of mango right next to the seed first, then I drew a bird shape using the tip of my knife. I went around a little bit deeper again after making sure I liked the form.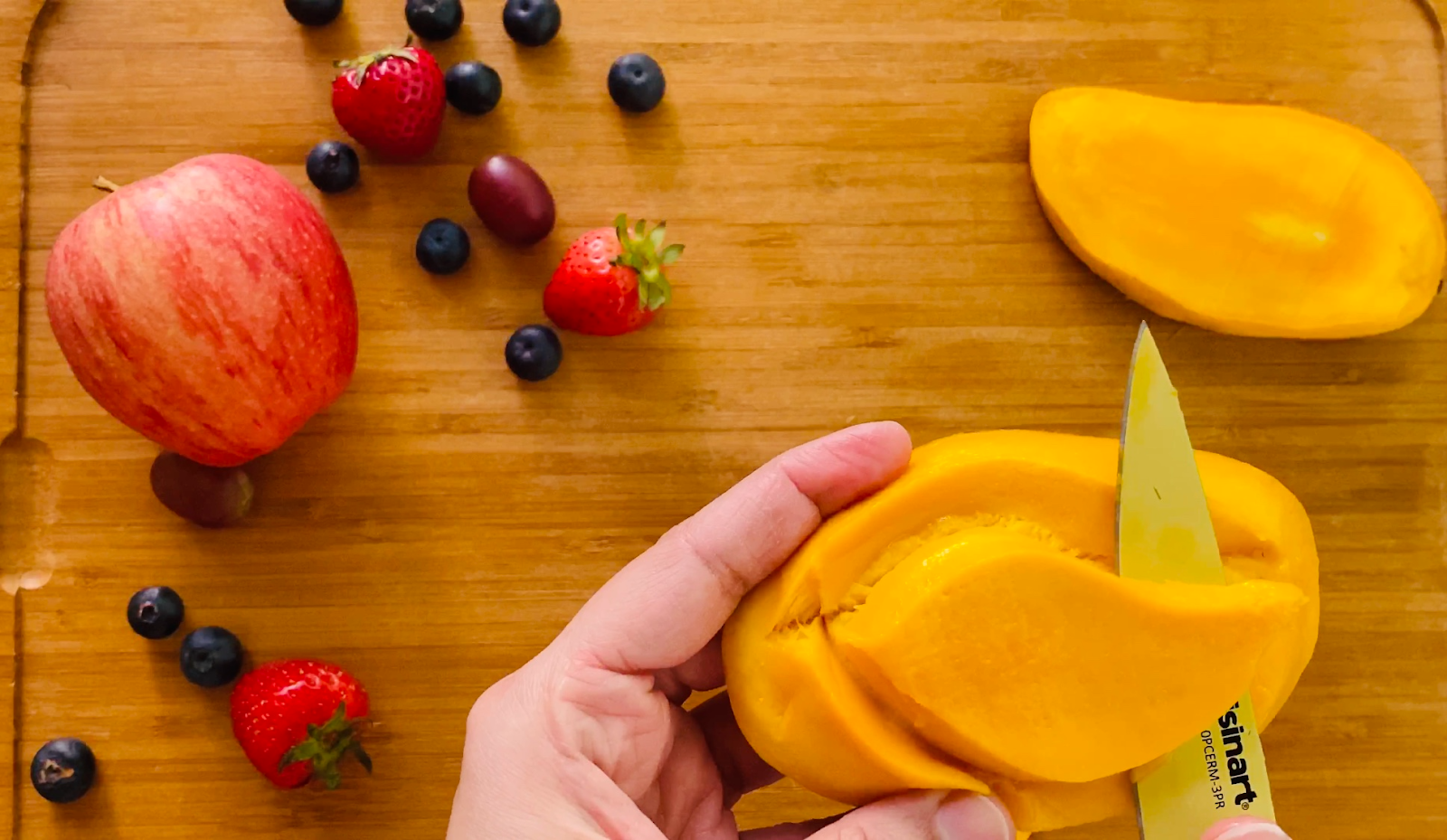 I then pushed the outline of the bird inside out and cut all the way under the bird. For some explanation, check out the video at the bottom of the page.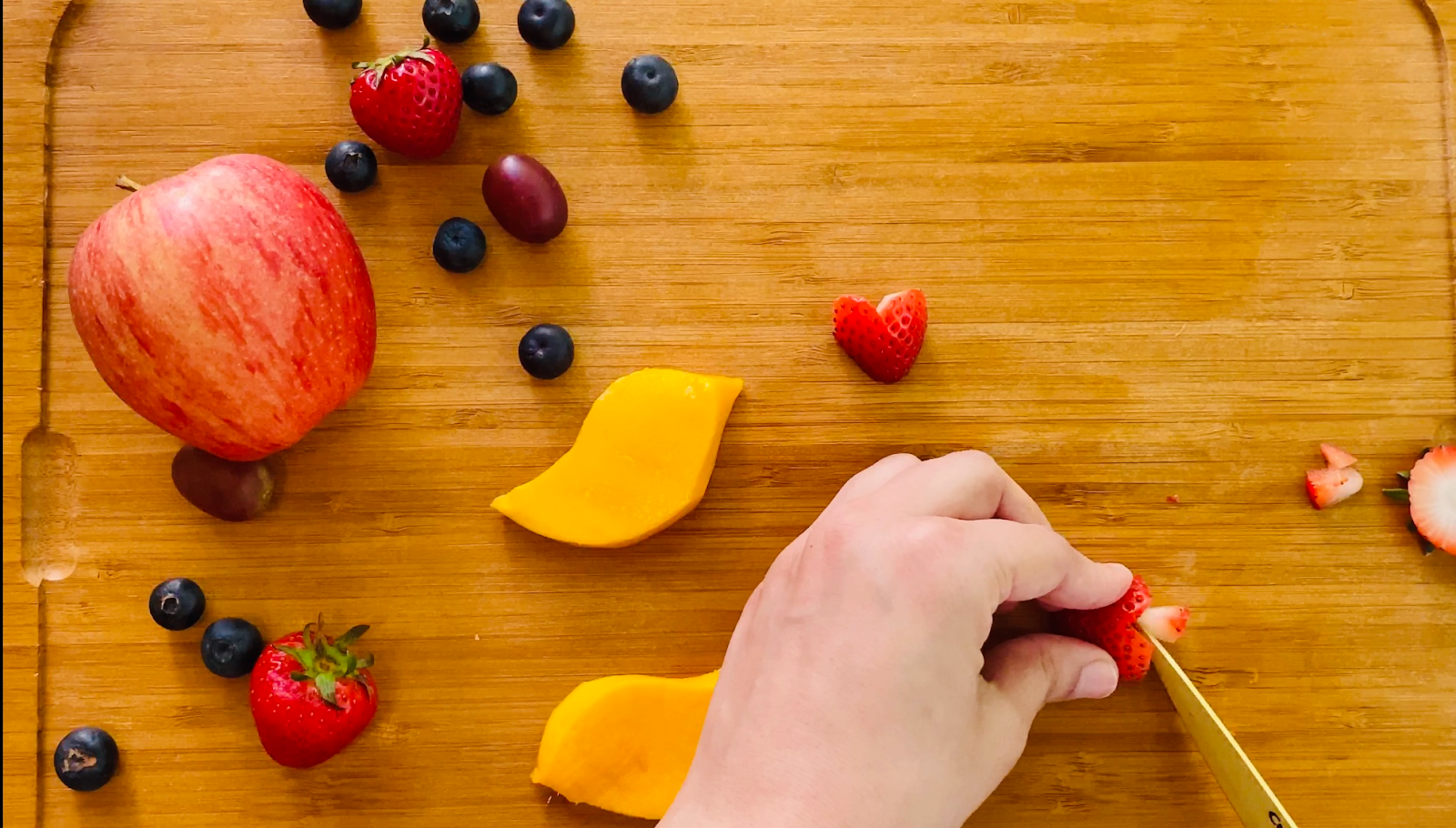 For strawberry hearts, I cut half of every strawberry vertically first. Then I cut out a tiny 'V' shape from the top and bent the edges around it. I used these strawberry hearts for the wings of the bird and to add a little love to the tip.
To shape a field, slice two thin pieces of apple (on which birds are standing). And I added a line of blueberries that, in our painting, look like rocks.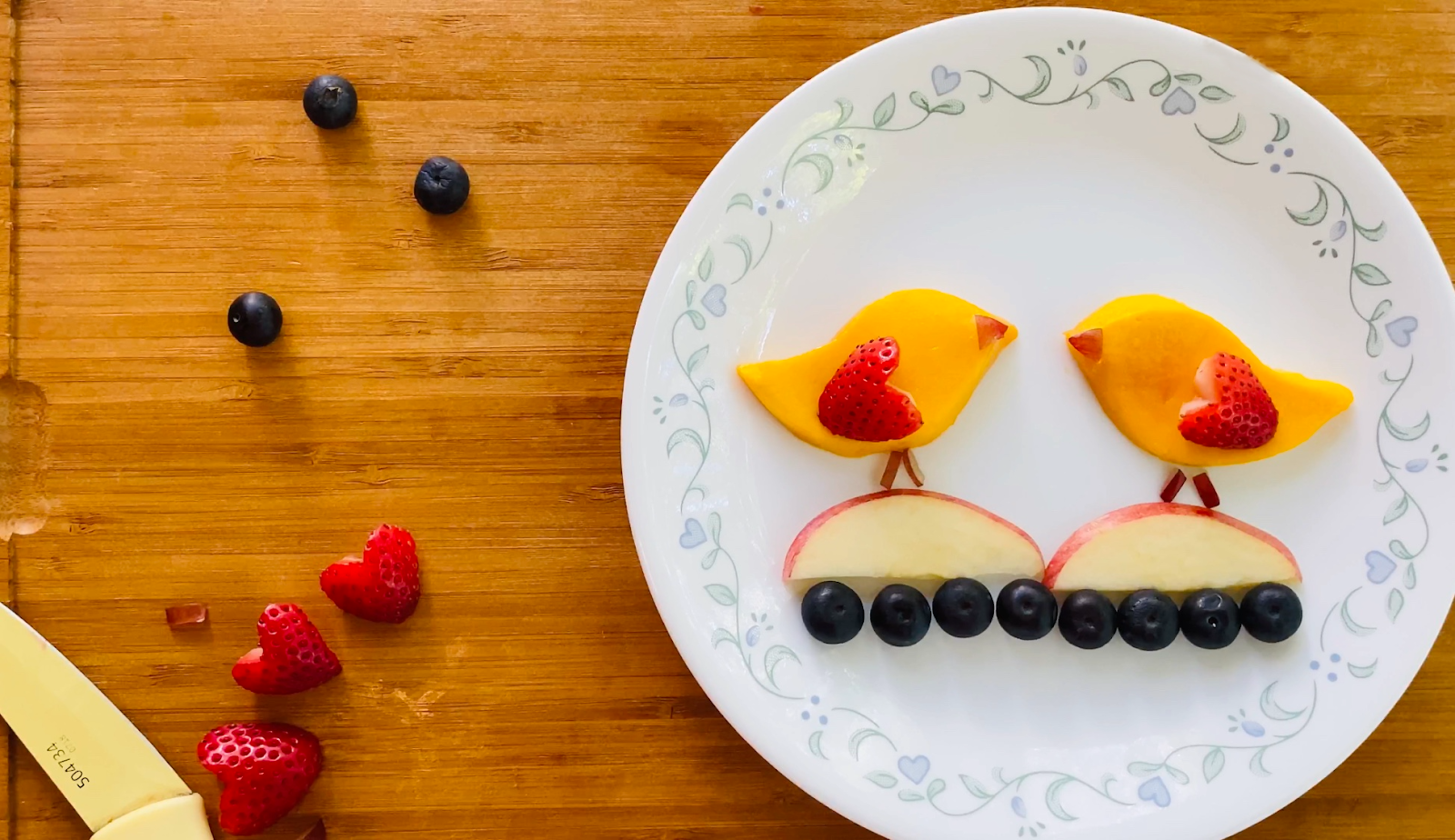 I also cut out 2 small triangles for bird beaks from the grapes and 4 small rectangles for the wings. You can always cut 2 tiny circles out of blueberries for eyes if you don't have edible googly eyes on hand then.
Here is the final layout. What are you thinking? It turned out cute? In the comments, let me know. Thanks for just coming by.